I was recently approached by friends and collaborators Andrew Hull and Tonchi McIntosh to develop  a new website for the
Nymagee Outback Music Festival
(the home of country rock n roll), to be held on the 31st October 2009.  I was eager to provide support for the cause, so I have been busy setting up the festival website which can be viewed at
www.nymageemusicfetival.com.au
. I will also be designing some additional promotional material and merchandise which will also be available for sale and download at the website.
Hully and Tonchi were co-directors of last years event and are looking to provide further exposure for the festival this year and for the future. The festival is currently organised on a shoe string budget and a 'lot of love' with acts from top quality singer songwriters and top shelf musicians from all around Australia that are willing to contribute to this great outback musical event.
Artists performing at this years event include The Re-mains, The Lonely Horse Band, Tonchi McIntosh, Neil Murray, Suzannah Espie,  The Junes, Andrew Hull, Den Hanrahan, Jackie Marshall, The Fugs, Jeff Gibson, Liz Stringer, Leah Flanagan and  Van Walker.
If you don't want to miss out on one of the best music events of the year visit nymageemusicfestival.com.au for more details.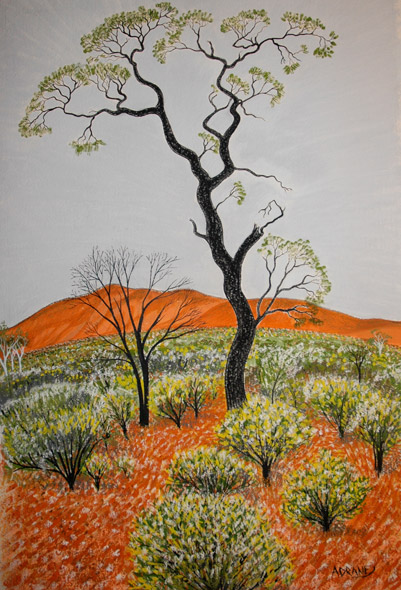 This image was my first after a long hiatus from painting. I have recently been experimenting with gauche and pastels and found the medium suitable for the way I work. The inspiration for the image came from some photography work I did for National Parks and Wildlife at Bourke.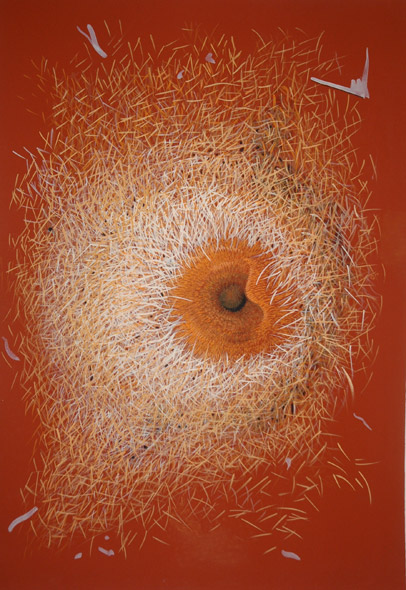 This image is the last of the latest 3 completed during my recent holidays in February. I have always been fascinated by the way the ants around Gunderbooka mountain organize their nest using leaves that have fallen to the ground. This is my second attempt using this subject matter.